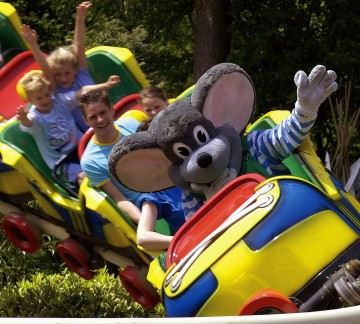 Family fun park 'Koningin Juliana Toren' is fun, safe and clear. The kids will keep playing in over 60 too cool attractions! Lots of things to experience for young and old, like an exciting ride in 'Jul's Super Roller coaster' and an adventurous ride in 'Dino Toer' along lifelike dinosaurs! And enjoy playing, climbing and sliding in the colourful safe playground. The little ones make a tour along the gnomes
In Gnomewonderland or ride their own horse as a real cowboy. May be they would like to have their first driving lesson in the Mini bumper cars!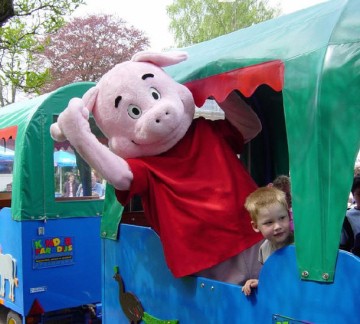 Children's paradise Malkenschoten is the perfect and best outing for kids in 'Veluwe' . Binky's children's paradise was awarded a first place in a Top 10 of children's outings in The Netherlands, both in the category 'Outings for parents and kids' and grandparents with kids'. The tiniest toddler will enjoy the animals in the kids farm or the carp in the pond who eat from your hand. Toddlers who are a bit older and able to walk will soon discover the play-do- and- build sites. For the bigger kids Malkenschoten provides an exciting climb-and clatter course. After playing it's fun to sit and relax and enjoy some food on the partly covered terrace.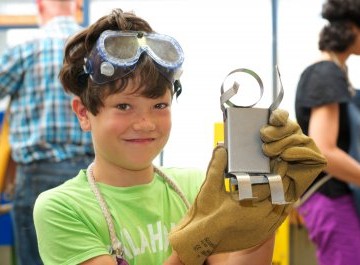 'Spelerij' is a unique play-do-and- discover park. It provides artworks and objects to play on made by sculptor Jos Spanbroek. They are imaginative constructions you can activate yourself and play with.
'Uitvinderij 'is a workshop where you can make your own artwork. You can bend plastic, make something with a coping saw, cut styrofoam, shape vacuum, beat a name badge, make a paint-splash drawing and work with metal with real tools. Discover 'Spelerij/Uitvinderij' park.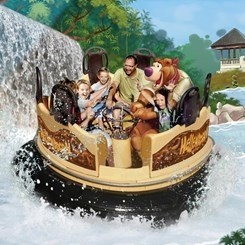 Over 30 attractions and shows for the whole family.
Experience splashing water fun in one of the wild water courses: 'Wild Waterfall' or 'Sungai Kalimantan? Or fast as in one of the roller coasters: 'Tornado' , 'Donderstenen' or 'Rioolrat'?
Or sit back and enjoy the family show 'Kareltje & Jasmijn' together? Adventurepark 'Hellendoorn' provides a fun adventure for everyone.