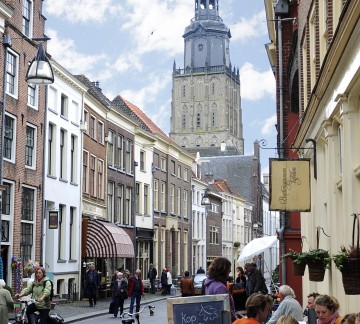 Zutphen ( also named Tower town) provides a lot of Middle Age houses and only few high buildings.

You'll also find a museum telling you all about its history, namely 'Stedelijk Museum'.

Zutphen is one of the most important historic town centres of The Netherlands.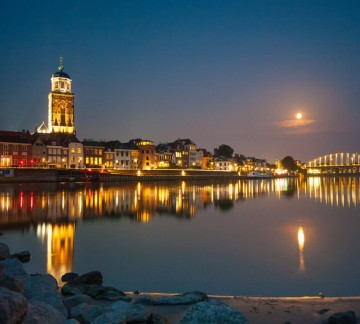 Deventer is a town worth seeing with a monumental centre. 'De Brink'( the biggest town square in The Netherlands) is a long stretched market square surrounded by trees, terraces, monumental buildings and objects and many parks great for walking. Every Friday morning and Saturday there's a market.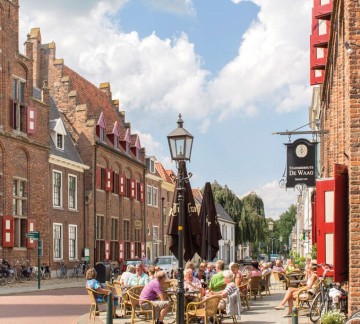 In Doesburg you can enjoy a terrace at the 'Waag'or just have an icecream at the'IJsselkade'.
Take a look at 'Mosterdfabriek'(a musterd factory) too, you'll see old mustard mills.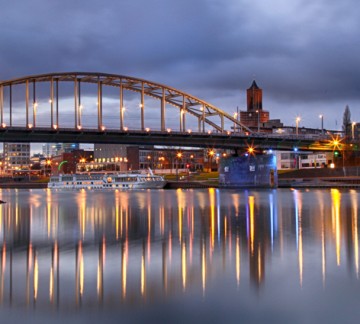 Arnhem offers a lot too, among others a fun centre where you can shop till you drop all day and 'Korenmarket' where one sits on a terrace! On the other side of the railway sits 'Sonsbeekpark'. In the eastern part of the park during the summer 'Park Open' is organised from the end of May to the end of August on Sunday afternoons, a series of free cultural festivals providing theatre, music and dance. In August the series are ended by a four-day festival: The 'Sonsbeek Theater Avenue'.