Play golf at 'Scherpenbergh'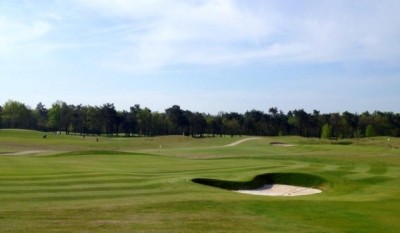 Golf and Business Club 'Scherpenbergh' provides excellent facilities for organising golf activities. Besides tournements for experienced players, introduction lessons (golf clinics) are very popular. 'Scherpenbergh' provides a fine 18 holes course. Next to this court sits a tiny court, named 'Rondje Business' existing of 9 holes measuring 40 m to 60 m.
Cycling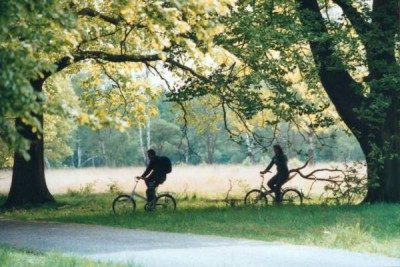 In the surrounding area of Comfort Campsite 'De Bosgraaf' you can make beautiful (long) cycle tours.
The area is magnificent! Very worth visiting. There are lots of different places to visit among others 'Oerbos', 'Loenen Falls', ' Veluwe', 'Posbank', 'Loenermark' and many more! Also the fun, cosy Hanseatic cities like Zutphen, Deventer and Doesburg can be visited by bike. Should you like to enjoy the sun we advise you to bike to one of the villages like Beekbergen, Klarenbeek, Loenen, Eerbeek and Dieren. Apeldoorn is a great town to visit too, shop till you drop, enjoy a terrace and enjoy a walk in the park.
At reception we have several maps and cycle routes. Come and have a look one day.
Walking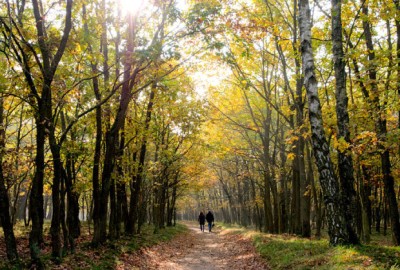 The area is perfect for walking as well! Take the back exit from the campsite and walk to 'Loenen Falls' through the forest or just enjoy a walk through the forest. Should you leave on the other side of the campsite you can make a nice walk or bikeride along the channel. There are many fun, different walking routes. We provide them at reception and they vary from 2,5 km to 18 km. These routes can be obtained freely.
Klimbos Veluwe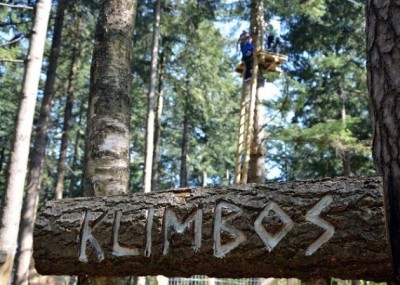 'Klimbos Veluwe' is a unique and exciting experience for young and old. Expand your limits and feel adrenaline run. You will follow a track by yourself between the trees. We provide 6 tracks and about 80 different levels varying in hight and difficulty. A visit to 'Klimbos Veluwe' will be at least 3 hours and afterwards you can relive the climb and enjoy a drink or an icecream. 'Klimbos Veluwe' is an exciting trip for young and old!